Velocity TV Shows
About Velocity
Formerly known as Discovery HD, Velocity provides quality reality television shows focused on programming for mechanically inclined car enthusiasts. Their impressive programming includes vehicles of every kind from junkyard to custom-built roadsters. Whether you like to watch, race, fix, and customize or restore cars; Velocity has a show for you. Every show has plenty to get your engine roaring.
It lists premium shows like 'Bitchin Rides' and 'Turn & Burn'. However, unlike most car-focused channels, it's surprisingly not just for men. Velocity reaches out to the female gear heads out there and features the show 'All Girls Garage'. It has shows for everyone like 'What's My Car Worth?', 'Wheeler Dealers', and 'Naked Speed'.
Velocity, shows in true DIY fashion the ups and downs of car customization. 'Inside West Coast Customs' for example presents custom creations from inception to completion. 'Car Fix' shows viewers how to fix common car troubles on classic cars. 'Americarna' introduces viewers to otherwise inaccessible talents and iconic cars.
This channel is a step inside current car culture that lists some superior television featuring some of the top names in the game that is American car enthusiasts and some of the most rare vehicles ever made.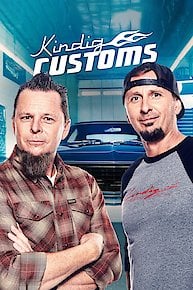 Bitchin' Rides
All Girls Garage
Graveyard Carz
JDM Legends
Chasing Classic Cars
Garage Squad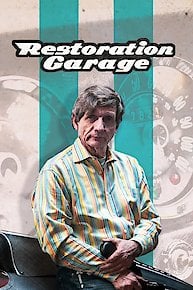 Restoration Garage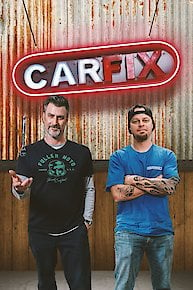 Car Fix
Dallas Car Sharks
AmeriCarna
RMD Garage
Cars That Rock With Brian Johnson
Junkyard Empire
Mecum Auto Auctions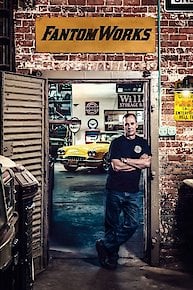 FantomWorks
Legendary Motorcar
Kings of Crash
Texas Metal
Outlaw Truck and Tractor Pull
International Isle of Man TT Race
Stacey David's GearZ
Truck U
Naked Speed
Corvette Nation
What's In the Barn?
Car Crazy
The Auto Firm with Alex Vega
Iron Resurrection
What's My Car Worth?
For The Love Of Cars
Sam's Garage
Lokar Car Show
The Lifted Life
Swap Meet Showdown
Menards Chevy Series
ToyMakerz
Mighty Car Mods
Speed is the New Black
Tech Garage
Patrick Dempsey: Racing Le Mans
American Car Prospector
Overhaulin' Top 10
Performance TV
Motorhead Garage
Drifting With the All Stars
Extreme Auto Hunters
Peak Stock Car Dream Challenge 2
Velocity Presents
Best of American Hot Rod
The Curator's Vault
Wheels That Fail
Beyond Bitchin' Rides
Sound of the Future
Biggest and Baddest