Mystery TV Shows
About Mystery
The mystery genre includes stories that revolve around a crime and the adventures of a protagonist as he or she tries to find the perpetrator of the crime. The genre has long been widespread in popular fiction and on the radio, and with the introduction of television, the mystery genre was quickly and successfully translated to the medium. TV mysteries are typically a subgenre of the crime genre, but mysteries may also be related to the horror and suspense genres.
The defining characteristic of a mystery story is a crime or, less commonly, some other type of puzzle with a hidden answer. Almost always the answer to the puzzle—the person who committed the crime—is unknown to the audience until the end of the story, when the protagonist finally solves the mystery, allowing the viewer to try to solve the crime along with the character in the story. In some cases, the viewer may be given the answer to the puzzle while the hero remains in the dark.
The detective story is a common type of mystery. In these stories, a police detective—or sometimes a team of detectives—tries to solve the crime, which is very often a murder. The heroes are not always police officers, however; private investigators are common protagonists, and the adventures of amateur sleuths are also popular. In stories involving amateur detectives, the heroes are often drawn into the mystery by chance, and they are reluctant—and sometimes bumbling—in their quest to figure out the puzzle.
True-crime documentaries, in which the circumstances of a non-fictional crime are considered, are sometimes structured to mimic the fictional mystery forms. In these programs, the details of the real-life crime are revealed incrementally and in a manner meant to develop suspense and keep the viewer guessing until the end.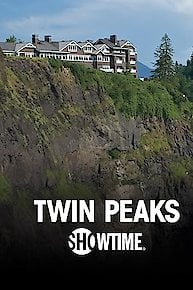 Twin Peaks: The Return
Submission
House of Anubis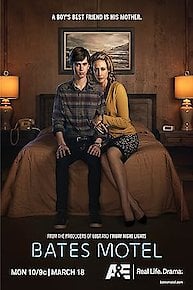 Bates Motel
Broadchurch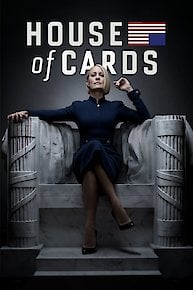 House of Cards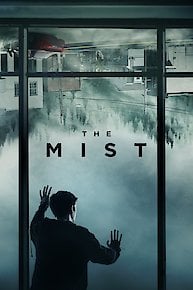 The Mist
Freakish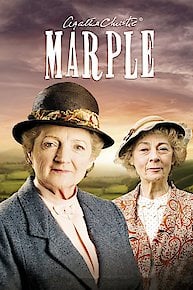 Agatha Christie's Marple
Desperate Housewives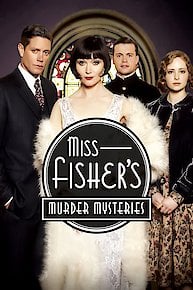 Miss Fisher's Murder Mysteries
Hinterland
Matlock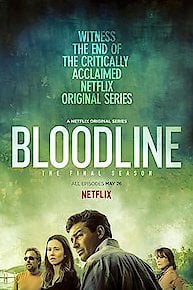 Bloodline
The Haunted Hathaways
Secrets & Lies
Agatha Raisin
NASA's Unexplained Files
Arne Dahl
Donna Leon's Commissario Guido Brunetti Mysteries
The Brokenwood Mysteries
Dateline Mystery
Scream: The TV Series
La Usurpadora
Close Encounters
Murder in Suburbia
Ghost Asylum
Primeval
Nora Roberts' Lifetime Movies
Homicide Hunter
Sleepy Hollow
The Keepers
Columbo
Wire In The Blood
Taggart
Detective Conan
Murder, She Wrote
The Perfect Murder
Babylon 5: The Movies
Rosemary & Thyme
Ascension
Cadfael
Unsolved Mysteries
Vampire High
Dead of Summer
Ellery Queen
American Odyssey
Channel Zero
Hardy Boys
The Worricker Trilogy
Dominick Dunne's Power, Privilege and Justice
Alcatraz
Beyond (2017)
Case
Unsealed: Alien Files
Deadly Women
Haunted Highway
Fatal Vows
The Secret of Crickley Hall
Hand Of God
Criminal Minds: Suspect Behavior
Midnight, Texas
A Touch of Frost
How It Really Happened
Quincy, M.E.
Cold Squad
Nicolas le Floch
Catching Killers
Nancy Drew
Swamp Monsters
McMillan & Wife
Dateline Saturday Night Mystery
Oprah: Where Are They Now?
Masterpiece Contemporary: The Last Enemy
Irene Huss
Dick Tracy Returns (Original Serial)
Suspense
Murder Book
Shaun Ryder on UFOs
Inspector Nardone
Nowhere To Hide
Agatha Christie's Tommy & Tuppence: Partners in Crime
Lovejoy
Dolmen
Southern Fried Homicide
Devil in the Details
A Stranger in My Home
The Unexplained Files
My Dirty Little Secret
Jess Archer Versus
America's 60 Greatest Unsolved Mysteries and Crimes
Private Eye Vares
Les Petits Meurtres D'Agatha Christie (English Subtitled)
The Field of Blood
Dr. Terrible's House of Horrible
The Broker's Man
The Inspector Vivaldi Mysteries
Serangoon Road
Criminal Justice
Inspector Manara