History TV Shows
About History
History is constantly adding new episodes and shows to their full list of TV shows. History currently has 84 shows and 767 episodes available to watch online.
Check back often to find new shows and episodes from History that are available to watch, stream, download or rent from their library.
Detroit Steel
Six
Roots (2016 Miniseries)
The Tesla Files
Forged in Fire: Knife or Death
Knightfall
America: Promised Land
Hunting ISIS
Barbarians Rising
The Men Who Built America: Frontiersmen
America's War on Drugs
The Hunt for the Zodiac Killer
Doomsday: 10 Ways the World Will End
The Cars That Made America
Ancient Top 10
Ancient Aliens: Declassified
The Return of Shelby the Swamp Man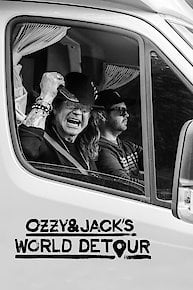 Ozzy and Jack's World Detour
UFO Files
The New Age of Terror
American Pickers: Best of
Kingpin
The Curse of Civil War Gold
The Selection
Million Dollar Genius
Iron & Fire
The Curse of Oak Island: Drilling Down
The Warfighters
Live to Tell
JFK Declassified: Tracking Oswald
Blood Money
Car Hunters
Pacific Warriors
The Dark Files
Big Easy Motors
Manson Speaks: Inside The Mind Of A Madman
Mirage Men
JFK Declassified: The New Files
The Curse of Oak Island: Digging Deeper
Navy SEALs: America's Secret Warriors
The Untold Story of the '90s
The Unexplained
Join or Die with Craig Ferguson
Swamp People: Blood and Guts
Night Class
Buried: Knights Templar and the Holy Grail
Days That Shaped America
The Crossroads of History
Counting Cars Supercharged
Great Minds with Dan Harmon
Ax Men: Logged and Loaded
Power and Ice
The Making of Trump
Acatraz: Search for the Truth
Atlantis Found
In Search Of
Great Wild North
Roanoke: Search for the Lost Colony
Two Degrees: The Point Of No Return
Swamp Mysteries with Troy Landry
Christmas Through the Decades
D.B. Cooper: Case Closed?
The Jesus Strand: A Search for DNA
What the Hell Is the Presidency For? LBJ's Battle for Civil Rights
Project Impossible
Lone Star Restoration
Superheroes Decoded
Pawn Stars: Pumped Up
Real Vikings
American Ripper
Road Hauks
This Is History: 2016
Ice Road Truckers: Breaking the Ice
15 Septembers Later
American Pickers: Bonus Buys
The Ultimate Guide to Sounding Smart
YETI Presents
It's How You Get There
Volo, House of Cars
Road to 9/11
Win Lose or Fail
Milwaukee Blacksmith
UFO Files: Revisited
The 44th President: In His Own Words