Anime TV Shows
Anime is a Japanese style of animation that is featured in many popular TV programs and films. The contemporary anime style originated in the 1960s in Japan when artists who drew manga-distinctly Japanese comics-began to translate their work into animation for TV and film. This new style became immensely popular in Japan, and by the 1980s, the popularity of anime had begun to spread to other countries. By the beginning of this century, anime was one of the most popular styles of animation worldwide.
Original anime productions were influenced by popular American animation. Early productions used traditional cel animation techniques like their American counterparts. Japanese anime artists developed their own styles, however, and began to focus more on the quality of the artwork and less on the kind of fluid movement characteristic of American animation. In the 1990s, some anime production companies began using digital techniques, drawing cels with computers rather than by hand. A few anime films combined traditional hand-drawn animation with computer-generated imagery. Many recent anime productions are created entirely with digital processes.
Although anime styles can vary greatly, some aspects of the style, particularly in the design of characters, are so consistent from one production to the next that they've come to define anime for many viewers. Characters typically have proportionally large eyes, for example, and some characters have distorted body proportions. Anime characters also usually communicate emotions and reactions with a set of expressions and gestures that is largely consistent across productions.
The subject matter of anime programs varies greatly, too. Japanese anime productions often draw on history, folklore, mythology, literature and other traditional sources, while some of the most popular anime shows around the world fall into the fantasy, adventure and science fiction genres. Some anime is intended for young audiences, but many anime productions revolve around distinctly adult themes and are intended for mature viewers.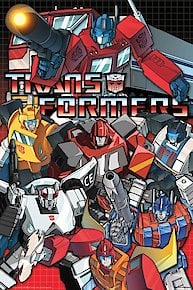 Transformers
Martian Successor Nadesico
Galaxy Angel
Please Twins
Beyblade: The Movie
Kamisama Kazoku
Tenshi Na Konamaiki
Pale Cocoon
Clannad After Story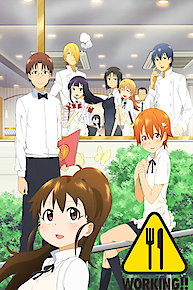 Wagnaria!!
The Legend of Qin
Gifu Dodo!! Kanetsugu and Keiji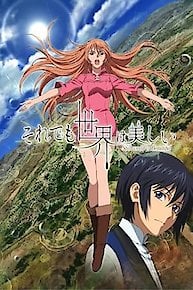 The World Is Still Beautiful
Code Geass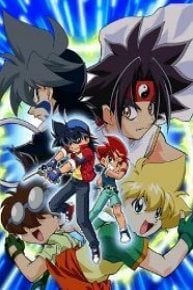 Beyblade G-Revolution
Kannazuki No Miko
Tetsuwan Birdy
Seiken no Blacksmith
Anohana: The Flower We Saw That Day
Danganronpa: The Animation
Utano Princesama Legend Star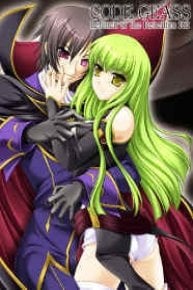 Code Geass R2
Beyblade V-Force
Kanokon
Texhnolyze
Chronicles of the Going Home Club
Knights of Sidonia
Code-E
They Are My Noble Masters
Penguin Drum
Brothers Conflict
Okamikakushi: Masque of the Wolf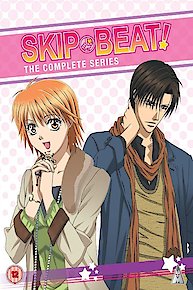 Skip Beat!
Cooking Master Boy
Binbou Shimai Monogatari
Karas: The Prophecy
They Are Noble Masters
Digimon Xros Wars - The Young Hunters Who Leapt Through Time
Fantasista Doll
Place to Place
Birdy The Mighty DECODE
The Third
gdgd Fairies
Bunny Drop
Rozen Maiden Zurckspulen
Gunslinger Stratos
Cromartie High School
Black Blood Brothers
Karin
This Ugly Yet Beautiful World
Requiem From The Darkness
Stella Women's Academy, High School Division Class C3
Arpeggio of Blue Steel
Alien 9
Black Cat
Kashimashi
Those Who Hunt Elves
Sit Down, Shut Up
Rio: Rainbow Gate!
Love Stage
Saekano: How to Raise a Boring Girlfriend
Astro Boy en Español
Dai-Guard
Kashimashi OVA
Tokimeki Memorial Only Love
Kigurumikku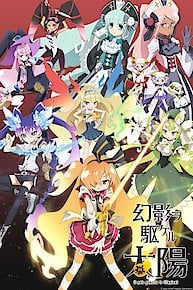 Day Break Illusion
Plastic Memories
Dan Doh!
Black Jack - The Four Miracles Of Life
Tokko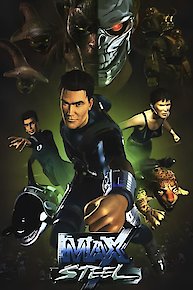 Max Steel
Oreshura
KINMOZA!
Lupin The Third Part III
Hunter X Hunter
Fate/Kaleid Liner Prisma Illya 2wei!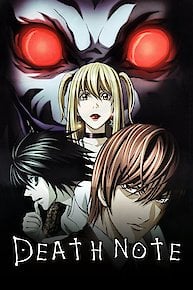 Death Note
Black Jack 21
Kemonozume
Maoyu
Fate/kaleid liner PRISMA ILLYA
Space Adventure Cobra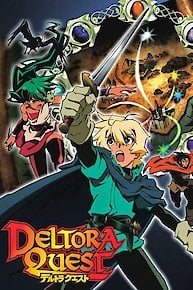 Deltora Quest
Black Lagoon
Kenichi
Tokyo Mew Mew
07 Ghost
The Prince of Tennis II
Cuticle Detective Inaba
Silver Spoon
Zatch Bell!
Violet Evergarden
Detective Academy Q
Keroro Gunso
Tower of Druaga: The Aegis of Uruk
Recorder and Randsell
Black Jack OVA
Wooser's Hand-to-Mouth Life
Ishida & Asakura