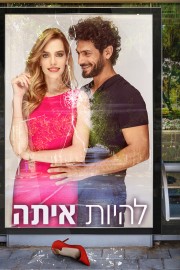 Watch The Baker and the Beauty
TV-PG
2013
2 Seasons
The Baker and the Beauty is a romantic comedy-drama television series created by Keshet Broadcasting. This series features the story of Daniel Garcia, played by Victor Rasuk, who works at his family's bakery business located in the heart of the Miami neighborhood. He is a simple and hardworking young man who has big dreams but does not let anything distract him from his passion for baking.
But his life takes a surprising turn when he meets Noa Hamilton (Nathalie Kelley), a famous Hollywood actress who is shooting her new TV show in Miami. Noa is immediately drawn to Daniel's warm personality and his delicious baked goods, leading her to ask him out on a date. Despite his initial hesitation, Daniel agrees to go out with her and is swept off his feet by her lavish lifestyle and charming personality.
As the couple's relationship starts to blossom, they encounter various challenges that threaten to tear them apart. One such obstacle is Noa's overbearing, media-savvy manager, Lewis (Dan Bucatinsky), who is determined to keep the actress's image spotless in the eyes of the public. He disapproves of Noa's relationship with Daniel, seeing him as a mere baker from the wrong side of town.
Throughout the series, Daniel must navigate through the ups and downs of dating a celebrity while also dealing with his own family's expectations and his own insecurities. Noa, on the other hand, must fight to maintain her freedom and independence while dealing with the pressures of being a public figure.
The Baker and the Beauty is a heartwarming series that explores the themes of love, family, and self-discovery. The show is full of humor, romance, and drama, and it features a diverse cast of characters who add depth and complexity to the storyline.
Overall, the show offers a refreshing take on the traditional romantic comedy genre by exploring the challenges and complexities of dating someone from a different social class. The Baker and the Beauty is a must-watch for anyone looking for a feel-good series that is both entertaining and thought-provoking.
The Baker and the Beauty is a series that is currently running and has 2 seasons (20 episodes). The series first aired on November 25, 2013.