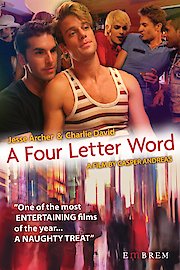 Watch A Four Letter Word
"Romance is so profane!"
NR
2008
1 hr 26 min
Sex addict Luke meets Stephen in a bar and is so smitten that he considers monogamy. But when Stephen reveals he's a hustler, can the relationship between a playboy and a prostitute survive the many complications of A FOUR LETTER WORD called love?