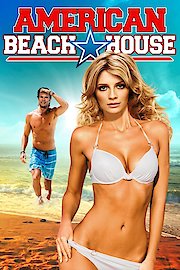 Watch American Beach House
"It's the most fun you can have!"
2015
1 hr 32 min
American Beach House is a comedy movie released in 2015, directed by Straw Weisman and produced by Neal Nordlinger. The film features a fantastic cast including Mischa Barton as the female lead, Lorenzo Lamas, and Martin Belmana in significant roles. The plot of the film revolves around a group of friends who rent a luxurious beach house in the hopes of a wild vacation. The group consists of five attractive and outgoing women who are planning to spend their weekend having fun on the beach and partying all night long. However, things take a drastic turn when they arrive at the beach house, only to find it in a state of dilapidation.
With no other option left, the girls decide to fix up the house themselves in order to have an enjoyable stay. Meanwhile, they come across two unexpected guests, a washed-up B-movie actor and a famous jewelry thief, who have their own plans to ruin the girls' vacation.
Throughout the movie, the girls try to keep the house in order while navigating through their personal dramas and romantic relationships. As they try to make the best of the situation, the group experiences various hilarious and awkward situations, leading to many memorable moments.
The movie also touches upon themes of friendship, trust, and betrayal. As the weekend progresses, the girls begin to realize that they must rely on each other to overcome the challenges they face, leading to a strengthened bond amongst the group.
One of the highlights of the movie is the vibrant and colorful setting. The film was shot entirely in Malibu, California, providing a stunning backdrop of the sun, sand, and sea. The cinematography and visuals add to the overall appeal of the movie, showcasing the beauty of the ocean and the surrounding landscape.
The director of the film chose to use a light-hearted and humorous tone that fits perfectly with the movie's overall theme. The comedy in the movie is cleverly crafted, with witty punchlines and playful banter among the characters.
Mischa Barton's portrayal of the female lead adds a distinct charm to the movie. She delivers a strong performance, portraying her character's emotions and growth throughout the movie with ease. Lorenzo Lamas and Martin Belmana also shine in their respective roles, adding a layer of complexity to their characters.
Overall, American Beach House is an enjoyable and lighthearted comedy movie that is perfect for a relaxing evening with friends. The movie captures the essence of a fun-filled beach vacation while delivering a meaningful message about the importance of friendship and trust.
American Beach House is a 2015 comedy with a runtime of 1 hour and 32 minutes. It has received mostly poor reviews from critics and viewers, who have given it an IMDb score of 2.6.