Watch American Sniper
"The most lethal sniper in U.S. history."
In the 2014 drama and action film American Sniper, Bradley Cooper plays a character named Chris who is thought to be the greatest sniper the military has to offer. Chris is sent on four separate tours in Iraq. Chris is able to kill countless men in Iraq and even manages to save a few of his fellow soldiers in the process. Chris manages to keep himself alive through each tour in Iraq and arrives home safely. It is when Chris returns home after his final tour in Iraq when he begins to have flashbacks of the war and has trouble getting rid of the images from his mind. Chris struggles with the aftermath of the war and finds it hard to adjust to civilian life.
|
2015
|
2 hr 14 min
|

/

10
Cast

Studio

Director

Clint Eastwood

Language

English
American Sniper News
'Jigsaw' Wins Horrible Weekend at the Box Office
October 30, 2017 @ 7:39 am PST
|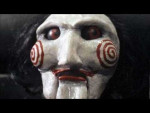 The horror sequel was the top-grossing film of the week, but its performance was nothing to get excited about.
Read More

Sienna Miller Likes Her Post-Baby Breasts
April 18, 2017 @ 1:18 pm PST
|
Read More

'Dunkirk' Wins the Weekend Again
July 31, 2017 @ 6:07 am PST
|
Read More

Sienna Miller Says No Flirting with Brad Pitt
April 13, 2017 @ 5:07 am PST
|
Read More


Watch American Sniper Trailer

Watch American Sniper Online - Watch online anytime anywhere: Stream, Download, Buy, Rent
American Sniper is currently available to watch and stream, download, buy, rent on demand at Sling, Vudu, Google Play, FandangoNow, YouTube VOD, iTunes online.