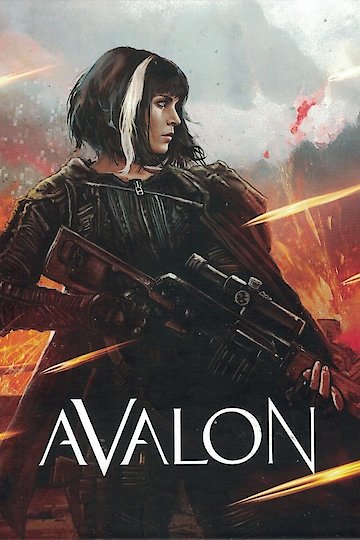 Watch Avalon
"Dare to enter a world of future videogames."
R
2001
1 hr 46 min
Avalon is a science-fiction movie produced in 2001 and directed by Mamoru Oshii. The film is set in a futuristic, dystopian world where a virtual reality war game named "Avalon" exists. The game is extremely popular, and players can earn high rewards if they manage to ascend to the highest level. Malgorzata Foremniak stars in the movie as Ash, a highly-skilled and renowned player in the game. She is part of a small, elite group of players who are seeking to reach the highest level of the game, known as "Class Real". The challenge, however, is only available to select skilled players who are able to pass several levels of the game.
As Ash fights to reach the coveted Class Real, her obsession with Avalon begins to take a toll on her personal relationships, causing her to become estranged from her family and her boyfriend. She becomes more and more fixated on the game, finding solace in the pixelated environment while ignoring the real world around her.
Despite her talents and experience in the game, Ash finds it difficult to move beyond the lower levels of Avalon. The game is highly challenging, and many players die while attempting to reach the higher levels of the game. As Ash progresses deeper into the virtual world of Avalon, the lines between the game and reality begin to blur, leaving her questioning what is real and what is simply a part of the game.
Throughout the movie, we are also introduced to various other key characters, including Ash's family and friends, who all react to her obsessive behavior in different ways. As Ash moves deeper into the game, she begins to experience vivid and surreal dreams, causing her to question her own sanity.
As the film progresses, the viewer is exposed to Oshii's signature visual style, as well as the complex and multifaceted storyline for which he is well known. The movie not only explores themes of addiction and the line between reality and fantasy, but also asks viewers to examine the deeper moral implications of the immersive gaming industry. Additionally, the film makes use of its soundtrack and soundscape to heighten emotion and build suspense, creating a truly immersive experience for the viewer.
In conclusion, Avalon is a thrilling, yet thought-provoking exploration of the complex relationship between technology and humanity. With its detailed world-building, striking visual style, and well-developed characters, the movie is a must-watch for any science-fiction or dystopian fiction fan.
Avalon is a 2001 action movie with a runtime of 1 hour and 46 minutes. It has received moderate reviews from critics and viewers, who have given it an IMDb score of 6.4.