Bastard Out of Carolina
Bastard Out of Carolina is a 1996 film adapted from the novel by Dorothy Allison. It tackles the hard questions that come with the subjects of poverty, single motherhood and abuse. The story centers on the poor, outcast Boatwright family and is told through the eyes young Ruth Anne Boatwright nicknamed Bone. At 15 years old Anne Boatwright, who has always hated the way the town looks down upon her, is unmarried and pregnant. She intends to lie to doctors, but a car accident renders Anne unconscious when Bone is born and with no father's name she is declared illegitimate. Angered Anne vows to get the birth certificate changed and provide for her daughter at any cost. After two years of struggling Anne meets Lyle Parson. Lyle is an honest, loving, hardworking man who comes from a wealthy family that looks down on Anne and the Boatwrights. Despite this Lyle and Anne marry. Lyle loves Bone like his own daughter and soon Anne is pregnant with another daughter Reese. Shortly after Reese's birth Lyle is killed in a car accident.
Desperate for someone to love her Anne mets Glen Waddell. Anne's mother tries to warn her Glen seems angry and possessive, but Anne ignores this. Glen works his way into Anne's heart by starting a fire at the courthouse and stealing the records of Bone's birth. After Glen and Anne marry he becomes very jealous of the love she has for her daughters and begins to abuse Bone. At first Anne protects Bone and leaves, but promises of never doing it again bring her back. After the abuse is discovered by the Boatwrights Anne, Bone and Reese move in with the family only for Glenn to show back up. He begs Anne to kill him if she is not going to return to him. Anne takes her younger daughter, leaving Bone, and returns to Glenn. Anne shows back up one more time with the one thing she can give Bone a certified legitimate birth certificate.
|
1996
|
1 hr 37 min
|

/

10
|

Cast

Jennifer Jason Leigh

,

Ron Eldard

,

Glenne Headly

,

Lyle Lovett

Director

Anjelica Huston

Produced By

Amanda DiGiulio, Gary Hoffman (executive producer)

Language

English
More Like Bastard Out of Carolina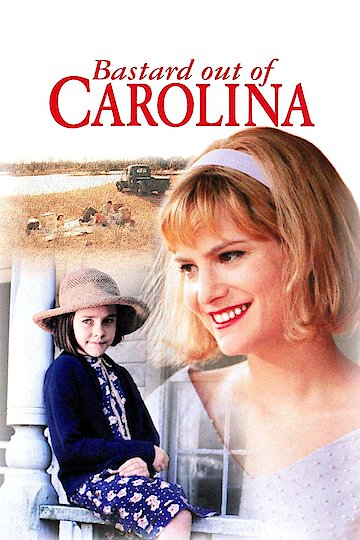 Also directed by Anjelica Huston