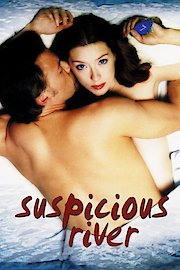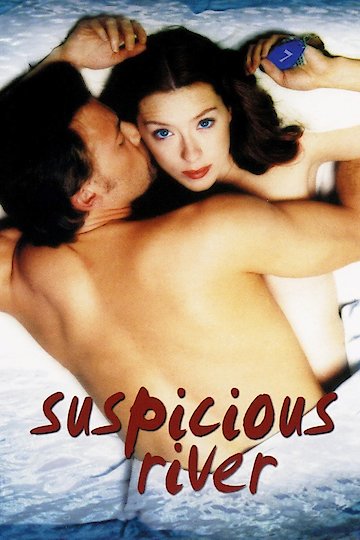 Watch Suspicious River
"Deeper than you ever feared."
R
2000
1 hr 32 min
In the movie Suspicious River, directed by Lynne Stopkewich and released in 2000, we are introduced to Leila Murray (Molly Parker), a young woman living in the small Canadian town of Suspicious River. She works as a receptionist at a motel, surrounded by a cast of seedy characters who use the motel for their illicit affairs. But Leila has a few secrets of her own.
Despite being married to a loving but unambitious husband (played by Joel Bissonnette), Leila has turned to prostitution as a way of escaping her mundane life. She uses the motel where she works as a place to meet her clients, and has built up a regular client base.
But things take a dark turn when Leila meets Gary Jensen (Callum Keith Rennie), a john who takes a particular interest in her. He becomes possessive and violent, and Leila finds herself unable to break free from his grip. As the abuse becomes more severe, Leila seeks help from a number of sources, including a therapist and a sympathetic bartender (played by Katie Keating).
The movie follows Leila as she tries to extricate herself from Gary's hold, while also dealing with the guilt and shame that comes from leading a double life. Molly Parker gives a convincing performance as a woman caught between the desire for escape and the reality of her situation. Callum Keith Rennie is suitably menacing as Gary, and the scenes where he turns violent are believable and disturbing.
One of the strengths of the movie is its depiction of small-town life. The setting of Suspicious River is claustrophobic and stifling, and the characters all seem to be trapped in some way. Leila's job at the motel becomes a metaphor for her life - she's constantly surrounded by people engaging in illicit activities, but she's unable to break free from her own rut. There's a palpable sense of desperation and hopelessness that permeates the film.
Another strength of the movie is its exploration of power dynamics. Leila's relationship with Gary is asymmetrical - he has the power in the relationship, and she's completely at his mercy. As the abuse continues, we see Leila slowly losing agency and control. The scenes between the two of them are uncomfortable to watch, but they're also necessary for the story to work.
Overall, Suspicious River is a well-crafted movie that explores some difficult themes. It's not an easy watch, but it's a rewarding one. The performances are strong, the direction is assured, and the screenplay (adapted from a novel by Laura Kasischke) is thoughtful and nuanced. While it's not a particularly well-known movie, it's certainly worth seeking out for fans of psychological dramas.
Suspicious River is a 2000 drama with a runtime of 1 hour and 32 minutes. It has received moderate reviews from critics and viewers, who have given it an IMDb score of 5.7.