Watch Batman
"Have you ever danced with the devil in the pale moonlight?"
Tim Burton's "Batman" marks the beginning of one of the most lucrative film franchises in box office history. It stars Michael Keaton as Batman, Jack Nicholson as The Joker, and Kim Basinger as Vicky Vale. The film is remembered for its dark tone and stylishness. After many false starts and development problems, the film finally succeeded in establishing Batman on film. It was followed by three sequels, but has no relation to Christopher Nolan's Dark Knight Trilogy.
The film briefly explains the origins of Batman through flashbacks. Bruce Wayne witnesses his parents murdered in front of him. He inherits their billions and eventually creates the identity of Batman. Meanwhile, The Joker begins as Jack Napier, a mobster who is second in command behind Carl Grissom (Jack Palance). He is having an affair with Grissom's mistress. After Grissom finds out, he sets Jack up to be killed. Napier is eventually dropped into a vat of chemicals. He survives, but loses his sanity in the process. After killing Grissom and taking over the mob syndicate, The Joker unleashes a reign of terror in Gotham. Meanwhile, Vicky Vale is a journalist attempting to investigate mysterious Batman sightings that are occurring throughout Gotham City. Eventually, the fates of all three characters intertwine in a dramatic rooftop battle that occurs during the film's climax.
Burton's choice of Michael Keaton as Batman was initially met with scorn because Keaton was mainly known for dramatic roles. However, Keaton's performance was praised by many fans and critics after the film was released. Jack Nicholson was also critically lauded. Many viewers felt that he stole the show from Batman.
This film is most likely to appeal to viewers who enjoy dark superhero films, gothic imagery, and lots of action. Any Batman comic book fan who has not seen the film will surely be curious to view Tim Burton's interpretation of the material.
|
1989
|
2 hr 6 min
|

/

10
Cast

Studio

Director

Tim Burton

Language

English
Batman News
Check Out Tim Burton's Bizarre Thanksgiving Day Parade Balloon
November 26, 2011 @ 10:44 am PST
|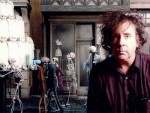 Tim Burton's just a touch on the odd side. Nonetheless, the director of "Beetlejuice" and "The Nightmare Before Christmas" was asked by Macy's Thanksgiving Day Parade organizers to design a decorative inflatable for the annual show. Check out the bizarre float here.
Read More

Original TV Batman Adam West Seen Near 'The Dark Knight Rises' Location
July 05, 2011 @ 6:30 am PST
|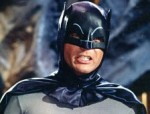 Adam West has been reportedly been seen around the set of the new Batman film "The Dark Knight Rises." None of the three directors to have helmed the films - that's two each for Tim Burton, Joel Schumacher and (most recently) Christopher Nolan - have ever featured a cameo appearance by a performer from the beloved, campy original 1960s "Batman" TV series.
Read More

Will a 'Beetlejuice 2' Ever Happen? It's Michael Keaton's Call
October 30, 2011 @ 5:00 am PST
|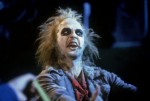 David Katzenberg and Seth Grahame-Smith have had a "Beetlejuice" sequel on their respective radars for some time. They recently announced that they're working on a script, but they're giving themselves one important rule to follow: no Michael Keaton, no more "Beetlejuice."
Read More

Anne Hathaway Lands Catwoman Role, Beating Out Natalie Portman and Keira Knightley
January 19, 2011 @ 11:49 am PST
|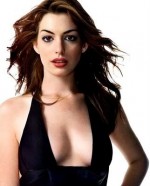 When Anne Hathaway isn't inventing new characters to play on Glee, the Love and Other Drugs star is busy beating out starlets like Natalie Portman and Keira Knightley for action-adventure dream roles.
Warner Brother announced today that Hathaway has been cast as Catwoman, aka Selina Kyle in Christopher Nolan's "The Dark Knight Rises." She will be starring alongside Christian Bale, who returns in the title role of Bruce Wayne, aka Batman.
Read More


Watch Batman Trailer

Batman (1989) Official Trailer #1 - Tim Burton Superhero Movie|1:48
Watch Batman Online - Watch online anytime anywhere: Stream, Buy, Rent
Batman is currently available to watch and stream, buy, rent on demand at Amazon, Vudu, Google Play, FandangoNow, YouTube VOD, iTunes online.