Watch Chinatown
"You get tough. You get tender. You get close to each other. Maybe you even get close to the truth."
Chinatown, released in 1974, stars Jack Nicholson as J.J. Gittes, Faye Dunaway as Evelyn Mulwray, and John Huston as Noah Cross. Gittes is a well-known private investigator who always hits his mark. Known for being scrappy, outspoken, and talented, his skills are usually put to good use by wives and husbands who want to know if their spouse is engaged in some form of infidelity. The film takes place in the early twentieth century and centers around a private investigation, run by Gittes, which turns out to be much more complicated than he originally envisioned.
Gittes must discover the true source of a conspiracy revolving around water disputes and family secrets. The film is based off the California Water Wars, a series of events that inspired a few scenes that transpire in the film.
Chinatown is a neo-noir directed by Roman Polanski. It was received extraordinarily well by critics and audiences alike. It is 131 minutes long and was distributed by Paramount Pictures.
|
1974
|
2 hr 11 min
|

/

10
Cast

Studio

Director

Roman Polanski, Roman Pola?ski

Language

English
SUBSCRIPTION
RENT / BUY
CABLE
Chinatown News
New on Netflix in April: 'Titanic' is Back
April 04, 2014 @ 9:47 am PST
|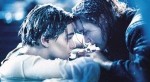 There was a time when you could watch "Titanic" as often you wanted to on Netflix, but those days ended months ago when the blockbuster hit disappeared from the service's streaming catalog. Now it's back, along with a selection of huge hits from years past.
Read More

Faye Dunaway Ditches her $1,000 a Month Rent Controlled Apartment in NYC
August 04, 2011 @ 8:14 am PST
|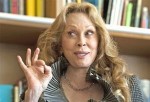 Think "the rent is too damn high" in New York City? You must not be Faye Dunaway. Dunaway's landlord filed eviction papers this week in an attempt to force her to vacate a rent-controlled apartment in Manhattan. She was reportedly only paying $1,048.72 for the apartment, and she claims she willfully abandoned the lease because the property company who owned the building was unwilling to paint the place.
Read More


Watch Chinatown Trailer

Chinatown' | Critics' Picks | The New York Times
|
3:51
Watch Chinatown Online - Watch online anytime anywhere: Stream, Download, Buy, Rent
Chinatown is currently available to watch and stream, download, buy, rent on demand at DIRECTV NOW, Amazon, Vudu, Google Play, FandangoNow, YouTube VOD, iTunes online.