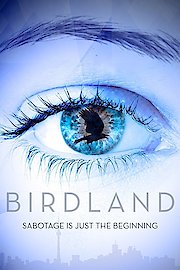 Watch Birdland
NR
2018
1 hr 28 min
Birdland is a 2018 drama film that revolves around a former cop named Sheila Hood (Kathleen Munroe), who has just been released from prison after serving three and a half years for killing an unarmed African-American boy. As soon as she's out, Sheila goes to visit her ex-partner and former lover, Jimmy (David Alpay), who is now a private investigator. Sheila wants Jimmy to help her find her daughter who she gave up for adoption before being imprisoned.
The film is set in Toronto, and as the story progresses, we see the city come to life in all its cold, dark glory. The cinematography by Maya Bankovic is stunning, with the city often shot at night, creating an eerie and unsettling atmosphere. The combination of the dark and brooding cityscape, the haunting musical score by Menalon Music, and the incredible performances by the actors make Birdland a tense and gripping watch.
Jimmy is hesitant to help Sheila find her daughter, given the sensitivity of the situation, but eventually gives in. The two embark on a journey that takes them into the seedy underbelly of Toronto. Meanwhile, Sheila's ex-husband, Matt (Benjamin Ayres), is trying to reconnect with her and start rebuilding their marriage, but Sheila is not ready to forgive him for betraying her.
The film is a character study of Sheila and the people around her, delving deep into their insecurities, fears, and motivations. Kathleen Munroe, who also co-wrote the film, delivers a powerhouse performance as Sheila, perfectly capturing the character's pain and desperation. She is a flawed character, but one that we cannot help but root for. David Alpay is also excellent as Jimmy, providing a calming presence amid the chaos that surrounds them.
Birdland is not just a crime drama, it also deals with important issues such as police brutality, race, and mental health. Sheila suffers from PTSD and has recurring nightmares of the incident that landed her in prison. The film doesn't offer any easy answers or solutions but instead invites us to reflect on these issues and how they affect people's lives.
The film is slow-paced, but it never feels tedious, thanks to the strong performances and the stunning visuals. The director, Peter Lynch, has a keen eye for detail, and the film is full of small, intimate moments that give us insight into the characters' lives.
Overall, Birdland is an impressive film that tackles important issues through a character-driven narrative. It is not an easy watch, but it is a rewarding one, thanks to the incredible performances and the stunning visuals. It's a must-see for fans of character-driven dramas and those interested in issues of social justice.
Birdland is a 2018 crime movie with a runtime of 1 hour and 28 minutes. It has received mostly poor reviews from critics and viewers, who have given it an IMDb score of 3.3.