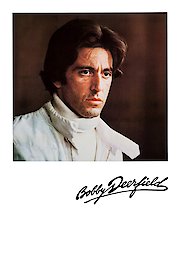 Watch Bobby Deerfield
"He had to meet her - to find himself!"
PG
1977
2 hr 4 min
47
A story about a hard-edged race car driver that doesn't soften until he's involved in a wreck. And when the woman he has fallen for is dying from an illness. The film stars Al Pacino. Many think he delivers his most overlooked great performance.