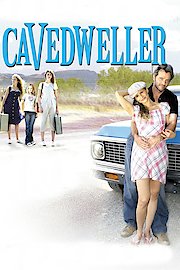 Watch Cavedweller
R
2004
1 hr 41 min
Cavedweller from 2004 is a poignant and powerful drama based on the novel of the same title, written by Dorothy Allison. The movie features a talented cast that includes Kyra Sedgwick, Aidan Quinn, and Sherilyn Fenn, among others. Set in the small town of New Hope, Georgia, the movie follows the life of Delia (Sedgwick), a struggling musician who leaves her husband and two daughters behind to pursue her dreams in Los Angeles. After a successful career in music, Delia comes back to New Hope to rebuild her relationship with her daughters, and tries to reconcile with her past mistakes.
The movie opens with a flashback to Delia's past, showing her as a young mother struggling to provide for her two daughters on her own. After a violent confrontation with her abusive husband in which he is killed, Delia realizes that she needs to leave town to protect her daughters from further harm. With the help of her close friends, Greta (Fenn) and Rosemary (Vanessa Zima), Delia manages to escape to California, leaving her girls behind to be raised by their grandmother.
Years later, Delia is a successful musician living in Los Angeles, but she still feels haunted by her past and the guilt of abandoning her daughters. With the news that her ex-husband's family is suing her for the rights to her music, Delia decides to return to New Hope and reunite with her daughters, Cissy (Regan Arnold) and Amanda (April Mullen). However, the task of reconnecting with her estranged children proves to be harder than anticipated, as they have grown up resentful and bitter towards their mother's abandonment.
Through a series of heart-wrenching flashbacks, the audience sees the bond that Delia once shared with her daughters, and the heartbreak that led her to leave them behind. As Delia tries to find a way to connect with her girls and make amends for the past, she discovers that the small town is filled with secrets, including her own family's past, and the tragic story of her first love, Clint (Quinn).
The movie delves into themes of redemption, forgiveness, and the complexities of motherhood. Sedgwick delivers a stunning performance as Delia, portraying a woman haunted by her past mistakes, yet determined to make things right. Quinn's portrayal of the troubled and tormented Clint adds layers of emotion and depth to the movie, while Fenn's role as Delia's best friend Greta provides much-needed comic relief.
The movie's stunning cinematography and soulful soundtrack add to its overall impact, making it a truly unforgettable cinematic experience. As Delia struggles to come to terms with her past, she discovers that forgiveness and redemption are possible, even in the darkest of times. Cavedweller from 2004 is a moving and powerful film that will stay with audiences long after the credits roll.
Cavedweller is a 2004 drama with a runtime of 1 hour and 41 minutes. It has received moderate reviews from critics and viewers, who have given it an IMDb score of 5.7.