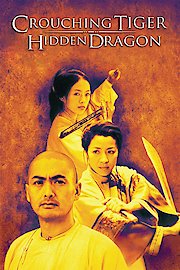 Watch Crouching Tiger, Hidden Dragon
"A timeless story of strength, secrets and two warriors who would never surrender."
PG13
2000
2 hr
94
In this action adventure, a woman goes in search of the stolen sword that was given to her by her lover. Getting the weapon back is going to require her to take on the kind of foes she's never before faced. Chow Yun-fat, Michelle Yeoh, Zhang Ziyi and Chang Chen star.