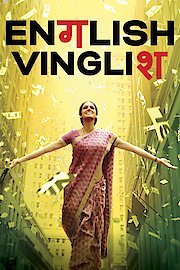 Watch English Vinglish
"The first time only happens once."
NR
2012
2 hr 9 min
This is a comedy movie for the entire family. A woman is treated badly because she has problems speaking English. A housewife's second language is English and she cannot speak it very well. Her husband and daughter believe treating her badly will force her to learn their language. One day she visits her sister and decides to enroll in a beginner's class for English. In this class she learns to value her other qualities as well as improving her English language skills. Many times people's skills are overlooked because of one skill they do not have. This woman finds a place where she can be proud of herself.