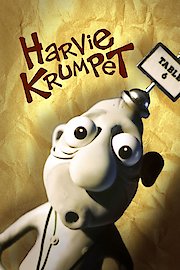 Watch Harvie Krumpet
"Some are born great, some achieve greatness, some have greatness thrust upon them ...and then there are others."
PG
2003
22 min
The sad, strange life of Harvie, who is born into an impoverished Middle European existence, and whose one constant is the book of "fakts" he keeps adding to, worn around his neck. After a childhood tragedy, he emigrates to Australia, where he has a succession of menial jobs, eventually ending up in a retirement home. Along the way, he has a string of bad luck, leaving him with, among other things, a steel plate in his skull that becomes a magnet.