Watch Arthur Christmas
"Ever wonder how 2 Billion presents get delivered all in 1 night?"
This holiday-themed animated comedy traces the misadventures of Arthur Christmas, the youngest son of Santa Claus, as he tries to save the holiday. The problem is that, even though Santa's workshop is devoted to making sure that every child on Earth gets a present for Christmas, this year someone slipped through the cracks. There's one kid who isn't going to get a present unless Arthur, Christmas's last hope, finds a way fix the oversight. The film was produced by Aardman Animations and features the voices of James McAvoy, Hugh Laurie, and Jim Broadbent. It was released in November 2011 and received predominantly positive reviews.
|
2011
|
1 hr 37 min
|

/

10
Cast

Studio

Director

Sarah Smith, Barry Cook

Language

English
Arthur Christmas News
Weekend Box Office: 'Breaking Dawn' Finally Dethroned in Disappointing Weekend
December 11, 2011 @ 1:46 pm PST
|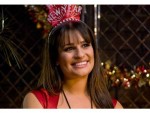 It was only a matter of time before "The Twilight Saga: Breaking Dawn" was knocked off the top of the box office list, but the question was who would be the one to fell the champ? Would it be one of the well-reviewed Oscar-worthy movies? A family-friendly holiday movie like "The Muppets"?
Read More

How Does Hugh Laurie See Life After 'House'?
November 30, 2011 @ 7:02 am PST
|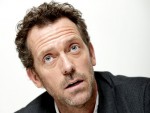 Before this season began, speculation arose here and there that this might be the last for Fox's Emmy favorite "House." It's never been confirmed, but it makes one wonder: how will Hugh Laurie look back upon the show's legacy when Princeton Plainsboro is a thing of the past?
Read More

Weekend Box Office: 'Breaking Dawn' Wins Again, Who Will Take It Down?
December 05, 2011 @ 7:15 am PST
|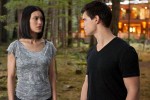 The late November orgy of movie-going mayhem, a.k.a. the release of "The Twilight Saga: Breaking Dawn Part I," is over, and the box office has wasted no time in dipping down to the second-worst weekend of the year in terms of grosses.
Read More

Thanksgiving Weekend Box Office: The Muppets Are Back, Baby!
November 27, 2011 @ 4:35 pm PST
|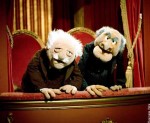 The Thanksgiving weekend was kind to the Muppets, restoring the brand with a solid opening, which pulled in a cool $42 million over five days. "Breaking Dawn," meanwhile, neared half a billion (with a "b") dollars in worldwide box office revenue.
Read More


Watch Arthur Christmas Trailer

ARTHUR CHRISTMAS - Official Trailer - In Theaters 11/23|2:34
Watch Arthur Christmas Online - Watch online anytime anywhere: Stream, Buy, Rent
Arthur Christmas is currently available to watch and stream, buy, rent on demand at Amazon, Vudu, Google Play, FandangoNow, YouTube VOD, iTunes online.