Head in the Clouds
"In a city of glamour at a time of decadence they met. An aristocrat, a soldier of conscience, and an entertainer. Together they shared a deep passion."
Head In The Clouds is a romantic war movie. It is the story of life before war. This movie is set in the 1930's in Europe. War is on the horizon and the world holds its breath waiting for it. A woman named Gilda has an apartment in Paris and two roommates. As war approaches she decides to keep pursuing her career as a photographer but her roommates decide to join the fight for freedom. They get separated as events unfold.
This is a story of the choices people make when major events occur. These people are roommates and friends but they all have different goals.
|
2004
|
2 hr 1 min
|

/

10
|

Cast

Charlize Theron

,

Penélope Cruz

,

Stuart Townsend

,

Thomas Kretschmann

Studio

Director

John Duigan

Language

English
More Like Head in the Clouds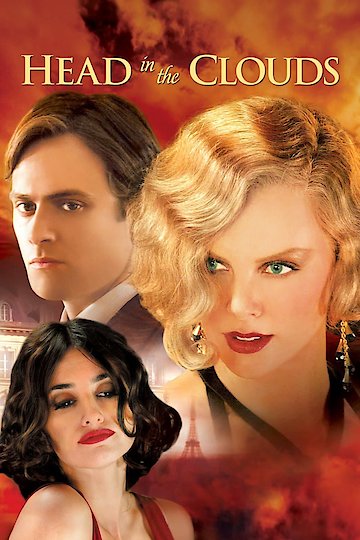 Also directed by John Duigan
Watch Head in the Clouds Trailer

Head in the Clouds Official Trailer 2004
|
2:33