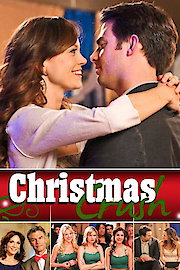 Watch Holiday High School Reunion
NR
2012
1 hr 28 min
Holiday High School Reunion is a heartwarming romantic comedy that was released in the year 2012. The movie revolves around a young woman named Georgia Huntley (played by Rachel Boston), who returns to her hometown for her ten-year high school reunion. The reunion takes place during the holiday season, and Georgia is excited to reconnect with her old friends and relive her high school memories.
As soon as Georgia arrives at her hometown, she begins to reconnect with her old friends, including her high school sweetheart, Craig (played by Jonathan Bennett). However, things become complicated for Georgia when she discovers that her ex-boyfriend, Blaine (played by Jon Prescott), is also attending the reunion. Blaine was Georgia's first love, and she is still unsure of her feelings for him.
Over the course of the movie, Georgia tries to navigate her love life while enjoying the festivities of the holiday season. She also reconnects with her old friends, who help her to realize the importance of friendship and family. The movie is filled with heartwarming moments, hilarious mishaps, and plenty of romantic scenes that will keep viewers entertained.
Apart from the main plot, the movie also touches on some important themes, such as the value of forgiveness, the importance of cherishing the present moment, and the significance of overcoming one's fears. The movie encourages viewers to let go of their past mistakes and embrace their future with an open heart and mind.
The acting in Holiday High School Reunion is top-notch, with Rachel Boston delivering an exceptional performance as Georgia. She perfectly captures the character's complexities, making her relatable and endearing to the audience. Jonathan Bennett and Jon Prescott also give noteworthy performances, bringing their respective characters to life with great depth and sincerity.
The cinematography in the movie is also impressive, with the holiday season being beautifully captured on-screen. The snowy landscapes, twinkling lights, and cozy interior decorations all contribute to the warm and festive ambiance of the movie.
Overall, Holiday High School Reunion is a delightful movie that is perfect for the holiday season. It has all the elements of a classic romantic comedy, with plenty of heart and charm to spare. The movie's message of forgiveness, family, and self-discovery is sure to resonate with viewers of all ages.
Holiday High School Reunion is a 2012 comedy with a runtime of 1 hour and 28 minutes. It has received mostly poor reviews from critics and viewers, who have given it an IMDb score of 4.9.