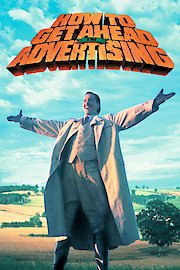 Watch How to Get Ahead in Advertising
"The career where two heads are better than one."
R
1989
1 hr 34 min
How to Get Ahead in Advertising is a comedy movie. An advertising executive descends into fantasy when he is stuck for a new slogan. Dennis Bagley is an advertising executive. He has a new client who produces pimple cream. Dennis has the job of coming up for a brilliant new slogan to sell this cream. He gets stuck and his anxiety turns into reality in this comedy movie. He grows a boil on his shoulder and it has eyes and a mouth. He begins talking to it as he descends into the world of fantasy. The line between fantasy and reality is very thin in some advertising. This executive is about to find that out in the real world.