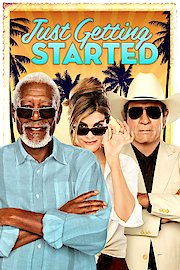 Watch Just Getting Started
"Chivalry meets rivalry"
PG-13
2017
1 hr 31 min
21
In this comedy, the manager of resort and a former soldier battle it out over the woman that they're both attracted to. The film stars Morgan Freeman, Tommy Lee Jone and Rene Russo. It was released in 2017 to extremely negative reviews.