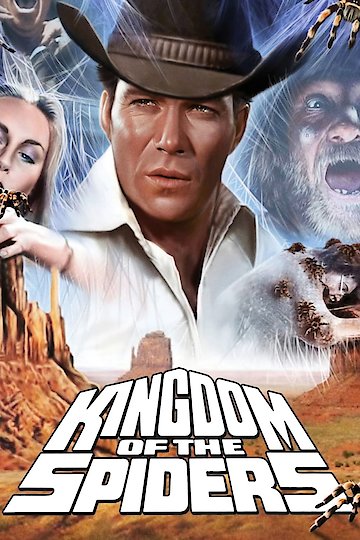 Watch Kingdom of the Spiders
"A Living, Crawling, Hell on Earth!"
PG
1977
1 hr 37 min
Rack Hansen (William Shatner) lives in a town were several farm animals are killed by what appears to be spider bites. With some investigation, Hansen finds that his town is directly in the migratory path of millions of bloodthirsty tarantulas. Along with the town Sheriff and a knowledgeable scientist, Hansen keeps the town's inhabitant on the offense against the eight-legged plague. A gargantuan silken web is in the town's future, and the heroic group must try to find a way to keep from ending-up as the next prey.