Watch Star Trek II: The Wrath of Khan
"At the end of the universe lies the beginning of vengeance."
Captain Kirk encounters an enemy that he thought had turned friendly in this continuation movie in the cult-followed Star Trek series. Khan wished to exact revenge against the crew of the Star Ship Enterprise due to Kirk's involvement in his internment onto a planet that was to be an amicable arrangement. Khan had fallen in love with an Enterprise crew member, and she with him. They both went to the planet, along with his followers.
Khan's wife dies after their planet of exile changes rotation path. This is where Khan's wrath is born. He blamed Kirk for his heartbreak. He intended to steal a piece of equipment called Genesis. He starts by utilizing eels that take over control of some Enterprise crewmen.
With the help of the controlled crewmen, Khan takes over the ship and steals the Genesis device in order to reconstitute his destroyed planet. Some crewmen from the Enterprise have lost their lives, too.
|
1982
|
1 hr 56 min
|

/

10
Cast

Studio

Director

Nicholas Meyer

Language

English
SUBSCRIPTION
RENT / BUY
CABLE
Star Trek II: The Wrath of Khan News
New on Netflix for March: Daredevil and Pee-Wee
February 23, 2016 @ 5:51 am PST
|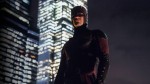 A new month is on the way, and that means new content on Netflix. In March, the most exciting new content is the stuff produced exclusively by and for Netflix.
Read More

'Dancing With Jeff': Season 12, Episode 4, Week 3 of 'Dancing With the Stars'
April 05, 2011 @ 8:30 am PST
|
To absolutely no one's surprise, Mike Catherwood went home last week. There was no weeping, only cold, cold acceptance. This week each dance will tell a "personal tale" and will be danced to a song chosen by the contestants. Brace yourselves for a cry-fest and a whole lot of awful music. They still need to fill two hours so they open the show with the pro dancers giving us examples of the various dances.
Read More


Watch Star Trek II: The Wrath of Khan Trailer

Watch Star Trek II: The Wrath of Khan Online - Watch online anytime anywhere: Stream, Download, Buy, Rent
Star Trek II: The Wrath of Khan is currently available to watch and stream, download, buy, rent on demand at Amazon Prime, DIRECTV NOW, Amazon, Vudu, Google Play, FandangoNow, YouTube VOD, iTunes online.