Kiss Them for Me
"They tried so hard ... so very hard ... not to fall in love !"
War wears on a soldier and all he wants to do is get away from it. Three Naval pilots are able to obtain passes so that they can spend four days in San Francisco to forget the ravages of war that they have been engaged in. While there, they decide to have a party filled with booze, women, and music. While one of them wants to do a little business while there, the rest of them ignore him considering they have limited time away.
Love, anger, and melancholy play a huge role in the festivities, but in the end the men have to go back to the war they were trying to escape. One break-up of a man and his fiance later and the three Navy pilots have to bid a fond farewell.
|
1957
|
1 hr 45 min
|

/

10
Cast

Cary Grant

,

Jayne Mansfield

,

Leif Erickson

,

Suzy Parker

Studio

Director

Stanley Donen

Produced By

Jerry Wald

Language

English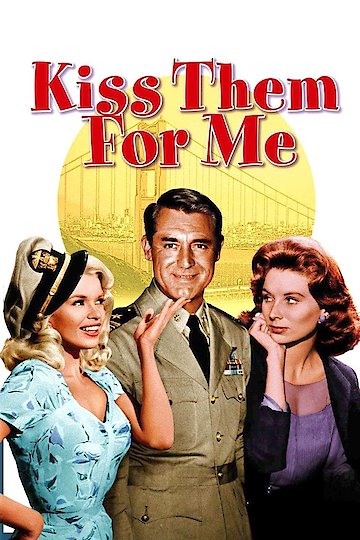 Also starring Jayne Mansfield