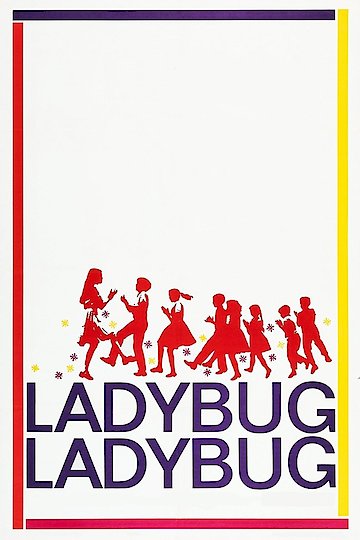 Watch Ladybug Ladybug
"Frank and Eleanor Perry, makers of "David and Lisa," have produced a new motion picture... a picture dedicated to life."
NR
1963
1 hr 22 min
In the midst of the Cold War, a group of schoolchildren and their teacher are faced with a terrifying dilemma in the 1963 film Ladybug Ladybug. The film, directed by acclaimed filmmaker Frank Perry, stars Jane Connell as Miss Andrews, a fourth-grade teacher in a rural school in upstate New York. One day, during a routine fire drill, Miss Andrews and her class hear a siren that signals them to take shelter under their desks. The school soon becomes a makeshift bomb shelter, as the children wait for instructions from their higher-ups. As hours turn into days, the tension mounts among the children and their teacher. Some of the students begin to panic, while others try to maintain a sense of normalcy. Miss Andrews attempts to soothe their fears, but even she is unsure of what lies ahead. Throughout the film, we see various reactions to the threat of an atomic bomb. Some characters withdraw into themselves, becoming catatonic with fear. Others lash out, trying to place blame on someone or something for their predicament. Still others cling to hope, believing that somehow they will be rescued from their situation. It is clear that the filmmakers intended this film not only as a story of survival, but also as a commentary on the state of society at the time. The Cold War was a time of great anxiety for Americans, and Ladybug Ladybug reflects that sense of unease. The characters in the film are not heroes, but ordinary people caught up in extraordinary circumstances. The film's nuanced portrayal of its characters is due in large part to its cast. Jane Connell gives a powerful performance as Miss Andrews, conveying both the teacher's inner strength and her moments of doubt. The child actors, too, are impressive in their roles, and the film benefits from their naturalistic acting style. The cinematography and direction are also noteworthy. The film is shot in black and white, which gives it a stark, almost documentary-like quality. The camera often lingers on the faces of the children, capturing their emotions in intense close-ups. The direction is restrained, allowing the actors and the story to speak for themselves. One of the key themes in Ladybug Ladybug is the importance of community. As the children and their teacher face their uncertain future, they must rely on each other for support. Miss Andrews becomes a surrogate mother to her students, providing comfort and stability in a time of chaos. The children, in turn, look to each other for strength, forming bonds that transcend their individual differences. In a sense, Ladybug Ladybug is a film about resilience. It posits that even in the face of overwhelming uncertainty and fear, there is still the possibility of human connection and hope. As the film's title suggests, there is a sense of fragility to human life, but there is also the potential for beauty and grace. Overall, Ladybug Ladybug is a haunting and unforgettable film. It captures a moment in history and brings it to life with honesty and compassion. It is a must-see for fans of classic cinema, as well as anyone interested in the human experience.