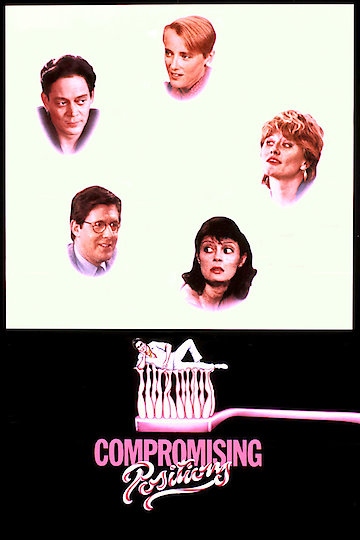 Watch Compromising Positions
"You're About to Find Out Why the Women of Shorehaven Would Rather Kill than Miss an Appointment with Dr. Bruce Fleckstein"
R
1985
1 hr 39 min
65
Compromising Positions is a mystery film starring Susan Sarandon in the lead role. Sarandon plays a bored housewife, who finds excitement in her life when she becomes a private investigator. Her first case is investigating the murder of a local dentist, who she discovers had a few tantalizing secrets.