Watch Logan
"His time has come"
In this superhero drama, the embattled and embittered Logan just wants to take a break from being Wolverine and take care of his ailing friend, Professor X. That's not to be, however, when a young mutant shows up and needs help dealing with the evil forces that are trying to capture her.
|
2017
|
2 hr 17 min
|

/

10
Cast

Director

Steven Soderbergh

Language

English
SUBSCRIPTION
RENT / BUY
CABLE
Logan News
Hugh Jackman to Play Presidential Candidate
June 28, 2017 @ 6:46 am PST
|
Read More

Weekend Box Offfice: 'Bossy Baby' Beats 'Beauty'
April 03, 2017 @ 4:47 am PST
|
Read More

Next Year Will Be a Big One for 'X-Men' Movies
April 24, 2017 @ 4:45 am PST
|
Read More

Weekend Box Office: 'Beauty' is a Beast
March 19, 2017 @ 12:27 pm PST
|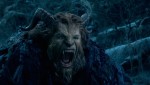 No PG-rated movie has had a bigger opening than Disney's remake, and no movie has sold more tickets in March.
Read More

Watch Logan Trailer

Watch Logan Online - Watch online anytime anywhere: Stream, Download, Buy, Rent
Logan is currently available to watch and stream, download, buy, rent on demand at Amazon Prime, HBO NOW, DIRECTV NOW, Amazon, Vudu, Google Play, FandangoNow, iTunes, YouTube VOD online.