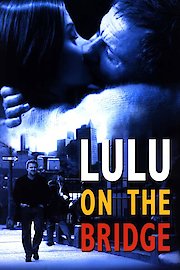 Watch Lulu on the Bridge
"Is she real? ..or did he make her up?"
PG-13
1998
1 hr 43 min
Famous saxophonist, Izzy Maurer finds himself caught in a shooting at a local club he plays frequently. Though help arrives to care for him he is unable to regain the use of his arm, ending his musical career. His caregivers fail to ease his depression and as he sets out to find an outlet he discovers a young, beautiful actress who is a great admirer of his music. His affair with the woman slowly turns destructive as he turns against this family, friends and begins to harm both his and his lover's careers.