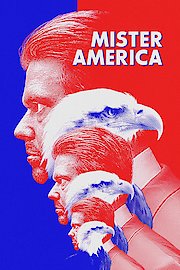 Watch Mister America
"He's running for district attorney. And technically he's not a murderer."
R
2019
1 hr 26 min
42
Mister America is a 2019 mockumentary film starring Tim Heidecker as a character named Tim Heidecker, who is attempting to run for the position of San Bernardino County District Attorney in California. The film is directed by Eric Notarnicola and co-stars Gregg Turkington as "The Turk" and Terri Parks as "JoyceJazz."
The film is shot in a documentary style and follows Heidecker as he embarks on his highly unlikely political campaign. The character is not at all qualified for the position and has no political experience or knowledge of the law, but he is determined to win the election with the help of his loyal friends and supporters.
The majority of the film is set on the campaign trail and follows Heidecker's efforts to win over potential voters. This often involves him making absurd promises and spouting bizarre, nonsensical statements that seem to make no sense. At one point, he even promises to give away free televisions if he is elected.
Despite his lack of experience and questionable promises, Heidecker manages to gain a small following and some of his campaign rallies draw small crowds. However, his campaign is soon derailed by a public scandal involving a past business venture. The scandal leads to a legal battle and Heidecker finds himself in court.
The film takes a turn as it becomes less about the campaign and more about Heidecker's legal troubles. The mockumentary style continues as Heidecker tries to defend himself in court, but it becomes clear that he is not knowledgeable about the law and is woefully unprepared for the case.
Throughout the film, Heidecker's character is portrayed as arrogant and dismissive of anyone who questions his abilities or motives. This leads to several confrontations with other characters, including "The Turk" and Parks' character, who are both portrayed as his campaign managers.
Despite the humorous tone of the film, there are also moments of genuine tension and drama. Heidecker's legal problems become more serious as the film progresses and he becomes increasingly desperate to clear his name.
The film is a biting satire of American politics and the people who are often drawn to it. It is also a commentary on the nature of celebrity and the way that some people will do anything for attention and fame.
Overall, Mister America is a hilarious and thought-provoking film that will have viewers laughing, cringing, and questioning the state of American politics. The performances by Heidecker, Turkington, and Parks are all excellent and the mockumentary style is executed perfectly. Anyone who is a fan of political satire or absurdist humor will enjoy this film.
Mister America is a 2019 comedy with a runtime of 1 hour and 26 minutes. It has received mostly poor reviews from critics and viewers, who have given it an IMDb score of 6.4 and a MetaScore of 42.