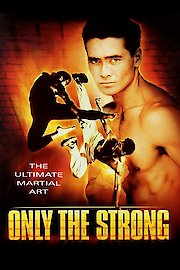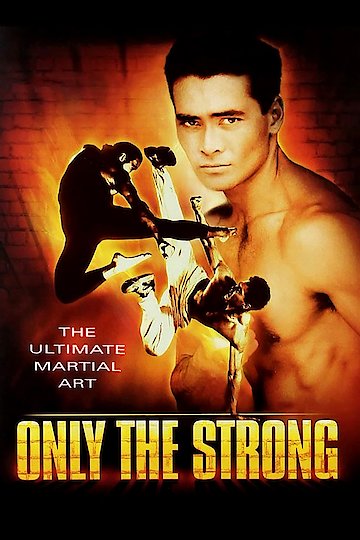 Watch Only the Strong
"The ultimate martial art."
PG-13
1993
1 hr 39 min
Only the Strong is a 1993 action-packed martial arts film starring Mark Dacascos as Louis Stevens, a former Green Beret and a martial arts expert. The movie is set in a run-down high school in Miami, Florida, where Louis returns to teach his old mentor's former class of delinquent students. The story follows Louis as he tries to find a way to connect with the students who come from different backgrounds and cultures. Initially, the students view him with suspicion and are resistant to his attempts to teach them martial arts. However, Louis slowly begins to earn their trust and respect, as he shows them how to channel their aggression and use their martial arts skills to become stronger and more disciplined. Along the way, Louis also develops a romantic relationship with his former high school crush Dianna (Stacey Travis), who is now a history teacher at the school. As the two of them grow closer, they must also navigate the difficulties and obstacles that come with a romantic relationship in a tough urban environment. One of the main themes of the movie is the idea of redemption and second chances. Louis himself is a troubled character with a dark past, but he finds purpose and meaning in teaching the students and helping them turn their lives around. The students themselves are portrayed as complex and multidimensional characters, with their own struggles and challenges to overcome. Another theme of the movie is the importance of multiculturalism and understanding. The students in Louis' class come from different backgrounds and cultures, and the movie does a good job of exploring the tensions and misunderstandings that can arise when people from different communities come together. However, through the practice of martial arts, the students learn to see beyond their differences and appreciate each other's strengths and talents. The action scenes in the movie are well choreographed and intense, showcasing Dacascos' impressive martial arts skills. In particular, the final fight scene is a standout moment, as Louis and his students face off against a gang of violent drug dealers who have taken over the school. The scene is both thrilling and meaningful, as the students use the skills they have learned from Louis to protect their school and their community. Overall, Only the Strong is a highly engaging and entertaining movie that combines drama, action, and martial arts in a compelling way. The characters are well developed and relatable, and the themes of redemption, multiculturalism, and discipline are explored in a thoughtful and thought-provoking way. This is definitely a movie worth watching, whether you're a fan of martial arts films or just looking for a movie with heart and soul.