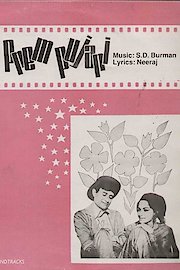 Watch Prem Pujari
Prem Pujari is a romantic drama film released in 1970, directed by Dev Anand and produced by Goldie Anand. The movie stars Dev Anand, Waheeda Rehman, and Shatrughan Sinha in the lead roles. It revolves around the love story of a young couple, Suman and Satish, who fall in love with each other while working for a social cause. The movie starts with Satish (Dev Anand), a young graduate who is passionate about serving the country, joining a voluntary organization. There, he meets Suman (Waheeda Rehman), who is already involved in various social causes. Satish is inspired by Suman's dedication and soon they become friends. As they start working together for a cause, they fall in love with each other.
However, their love story faces several challenges when a wealthy businessman, Rana (Shatrughan Sinha), also falls in love with Suman. He tries to woo Suman with his money and power but Suman remains loyal to Satish. Meanwhile, Satish becomes a soldier and gets posted to the Indo-China border. As the border conflict between the two countries intensifies, Satish's bravery is put to test.
The climax of the movie revolves around the tough decision that Suman has to make between her love for Satish and her responsibility towards the country. The movie ends on a heartwarming note with a message of national unity and patriotism.
Prem Pujari is well-known for its melodious soundtrack, composed by SD Burman and penned by Gopaldas Neeraj. The songs "Rangeela Re", "Shokhiyon Mein Ghola Jaye", "Phoolon Ke Rang Se" are among the most popular tracks from the movie. The film also features some mesmerizing dance sequences choreographed by Herman Benjamin.
The performances of the lead actors, Dev Anand and Waheeda Rehman, are critically acclaimed. Dev Anand shines as the idealistic Satish while Waheeda Rehman delivers a power-packed performance as the strong-willed Suman. Shatrughan Sinha, in his early years, provides good support as the villainous Rana.
Prem Pujari is a movie that celebrates love, patriotism, and social responsibility. The film is a visual treat with picturesque locations and brilliant cinematography by V. Ratra. It is a must-watch for all Bollywood enthusiasts who appreciate classic romantic dramas.