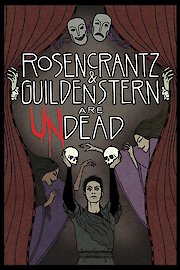 Watch Rosencrantz and Guildenstern Are Undead
"Death. It's not for everyone."
PG-13
2010
1 hr 35 min
45
When the unemployed Julian is forced to direct a play, things don't seem that bad. He may even be able to use the opportunity to get back together with his actress ex-girlfriend. That's before he starts to realize how strange the play's pale, European writer is. Questions start to arise as to whether he may have some first hand knowledge in the subject matter, which involves retelling Hamlet, but with the addition of an ancient vampire. Can Julian work out a mystery whose answer is spread through the text of four plays, starting with Hamlet and ending with his?