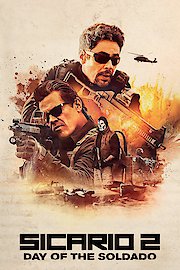 Watch Sicario: Day of the Soldado
"No rules this time"
R
2018
2 hr 2 min
61
In this action thriller, two operatives get themselves into trouble when they kidnap the daughter of a drug lord in order to force the man's hand. The resulting conflict is both violent and ethically challenging. The film is a sequel to 2015's Sicario.