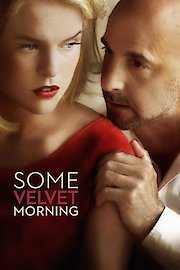 Watch Some Velvet Morning
"Unsettling and unforgettable"
NR
2013
1 hr 22 min
54
Some Velvet Morning is a romance with a cast of only two people. The film tells the story of Velvet. The woman was once the mistress of a married man. After four years, the man returns to let Velvet know that he has left his wife. She is reluctant to give him another chance. The man becomes insistent, and the truth about their past relationship begins to unfold.