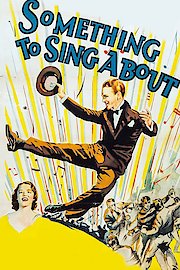 Watch Something to Sing About
"A Cagney you have never seen!"
NR
1937
1 hr 20 min
Band leader and radio star Terry Rooney heads to Hollywood in Something to Sing About, a 1937 film starring Jimmy Cagney and directed by Victor Schertzinger. Rooney is thrilled to have a chance at making movies, but discovers that Hollywood is not for him. Frustrated with the movie making business, he decides to head back home and marry his band's singer and his sweetheart, Rita, only to discover that the film he was involved in has become a sensation and that Hollywood wants him back. This is one of the few films in which Cagney gets to dance and sing.