Watch The Bride of Frankenstein
"The monster demands a mate."
The Frankenstein Monster was not killed in the windmill fire as Dr. Frankenstein thought. The creature ends up escaping to the countryside where he is taken in by a blind hermit before meeting the sinister Dr. Pretorious. The creature wants a bride and the evil doctor is more than willing to help with this task. The end result is not what the Monster envisioned.
|
1935
|
1 hr 15 min
|

/

10
Cast

Studio

Director

James Whale

Language

English
The Bride of Frankenstein News
Frightful Flix: 12 Great Horror Movies on Netflix
October 15, 2013 @ 9:07 am PST
|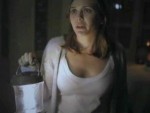 Netflix's horror category is filled with dozens upon dozens of movies, but the majority of them are low-budget exploitation flicks, sub-par sequels to popular films and clumsy copycats trying to capitalize on familiar formulas. If you know where to look, though, you can find true fright on Netflix, and these 12 films will give you a place to start, no matter what your horror preferences are.
Read More


Watch The Bride of Frankenstein Trailer

Bride of Frankenstein Official Trailer #1 - (1935) HD
|
1:54
Watch The Bride of Frankenstein Online - Watch online anytime anywhere: Stream, Download, Buy, Rent
The Bride of Frankenstein is currently available to watch and stream, download, buy, rent on demand at Amazon Prime, Amazon, Vudu, Google Play, YouTube VOD, iTunes online.