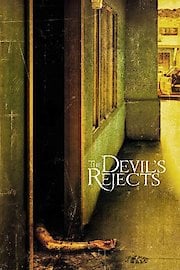 Watch The Devil's Rejects
"Death walks behind. Hell waits ahead."
R
2005
1 hr 49 min
53
In this horror thriller, a group of sadistic, psychopathic killers goes on a murder spree. There will be no end to the carnage unless the sheriff can catch up to them and stop them. Rob Zombie directs.