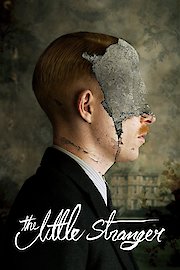 Watch The Little Stranger
"These delusions are contagious"
R
2018
1 hr 51 min
67
Dr Faraday, the son of a housemaid, has built a life of quiet respectability as a country doctor. During the long hot summer of 1947, he is called to a patient at Hundreds Hall, where his mother once worked. The Hall has been home to the Ayres family for more than two centuries and is now in decline. But Mrs Ayres and her two grown children, Caroline and Roddy are haunted by something more ominous than a dying way of life. When he takes on his new patient, Faraday has no idea how closely, and how terrifyingly, the family------��s story is about to become entwined with his own.