Watch I Know What You Did Last Summer
"If you're going to bury the truth, make sure it stays buried."
I Know What You Did Last Summer is a 1997 film that stars Jennifer Love Hewitt, Freddie Prinze, Jr., Sarah Michelle Gellar and Ryan Phillippe. Jennifer Love Hewitt portrays a high school senior named Julie James. She is very intelligent and looks forward to attending college. She dates a guy named Ray who wants to be a fisherman. He and Julie love each other but wonder if their relationship will last.
Julie is friends with Helen, who is portrayed by Sarah Michelle Gellar. She is a beauty queen who aspires to be a soap opera actress. She dates a cocky football player named Barry, who is portrayed by Ryan Phillippe.
One night after a party, the four are driving in Barry's BMW when Barry distracts Ray because he is drunk, and he accidentally hits a man who is dressed like a fisherman. The man is dead, and the four panic. Julie wants to call the cops, but Barry tells her not to because the car smells like beer, and they will think that Ray was drinking.
The four decide to throw the man's body into the water and never speak about the tragic turn of events ever again. They all go their separate ways, and a year later, Julie receives a note telling her that someone knows what she did last summer.
Julie is sullen and is doing poorly in school. She reaches out to her friends, and they begin being stalked by someone. Helen's hair is butchered, Barry is run down by someone outside of the gym, Julie has a dead body placed in her car, and Ray gets threatening notes as well.
One by one, the man picks off members of the group. Julie fights to survive and find out who the group killed that fateful night and who is after them so that she can try to stay alive.
|
1997
|
1 hr 40 min
|

/

10
Cast

Studio

Director

Jim Gillespie, Mike Flanagan

Language

English
More Like I Know What You Did Last Summer
I Know What You Did Last Summer News
'I Know What You Did Last Summer' is Getting a Reboot!
September 15, 2014 @ 7:30 pm PST
|
Read More

Lindsay Lohan Has Probation Revoked
October 19, 2011 @ 9:00 am PST
|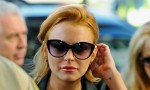 After a series of missteps in her court ordered probation process, including getting kicked out of the Downtown Women's Center for repeated failures to appear, the Judge in Lindsay Lohan's case has revoked her probation. Lohan reportedly will face up to a year and a half in jail.
Read More

Jennifer Love Hewitt Gets Boob-Jobbed In 'The Client List' Ads
April 09, 2012 @ 2:22 pm PST
|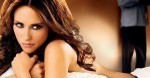 Yep, the day has finally come: we're actually asking that you take a moment, and meticulously examine Jennifer Love Hewitt's breasts. The former "Party Of Five", "Ghost Whisperer" and "I Know What You Did Last Summer" star has been the busiest little bee lately talking up her turn as a single mom moonlighting as a prostitute in Lifetime's new original series "The Client List".
Read More

Lindsay Lohan Gets Restraining Order Against Stalker, Who Also Stalked Lilo's Judge!
June 10, 2011 @ 4:03 am PST
|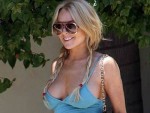 I know you've all been terribly worried about Lindsay Lohan's well-being with her stalker on the loose, but you can all rest easy: Lilo got herself a restraining order, so that should take care of the matter. But stalking Lindsay wasn't the only crazy thing this stalker did. The stalker, David Cocordan, crossed a line and made Lindsay uncomfortable after he sent her over 100 text messages, including one that Lilo thought might indicate that Cocordan was going to assault her.
Read More


Watch I Know What You Did Last Summer Trailer

Watch I Know What You Did Last Summer Online - Watch online anytime anywhere: Stream, Download, Buy, Rent
I Know What You Did Last Summer is currently available to watch free on Vudu Free and stream, download, buy, rent on demand at Amazon, Vudu, Google Play, FandangoNow, iTunes, YouTube VOD online.