Watch Scream 3
"Someone has taken their love of trilogies one step too far."
Released in 2000 Scream 3 is the third film in the Scream franchise. It is the third highest grossing slasher-film in North America, which is why this movie is rated R for violence and language. That said Scream 3 like its predecessors is a satire of the slasher genre, and as such it mixes comedy with violence. Unlike the earlier films Scream 3 focuses more on humor rather than violence. Directed by Wes Craven, written by Ehren Kruger, and seeing the return of stars Neve Campbell, David Arquette, and Courtney Cox Arquette Scream 3 acts as the end of the series - or did until the reboot in 2011.
The story behind Scream 3 is as such: It has been three years since the events of Scream 2, and the various characters have been scattered to the wind. Sidney Prescott (Campbell) has entered a state of extreme paranoia leading her to cut ties with everyone outside of her family. Unfortunately when killings begin again on the set of "Stab 3" Sidney is forced to re-enter the limelight. For whatever reason the killer isn't interested in just murdering, he or she wants information as to where Sidney is - apparently this time the killer has a grudge just for her.
As can be seen from the plot this movie is of both the horror and the mystery genre(s). The mystery of who the killer is and why they are after Sidney Prescott endures for the greater part of the movie. That says a lot considering the running time of 117 minutes this film has. Of course, the running allows time for the closing of threads. It also makes room for several cameos, such as Carrie Fisher better known as Princess Leia from Star Wars, Jay (Jason Mewes) and Silent Bob (Kevin Smith), as well as Priscilla Pointer AKA "Carrie".
|
2000
|
1 hr 56 min
|

/

10
Cast

Studio

Director

Wes Craven

Language

English
SUBSCRIPTION
RENT / BUY
CABLE
Scream 3 News
Horror Master Wes Craven Dies at 76
August 31, 2015 @ 5:46 am PST
|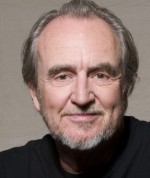 Wes Craven, writer and director of some of the most memorable horror movies of the 1970s, 80s and 90s, died on Sunday.
Read More

Flower Power: A Cox and Arquette Springtime Reunion
March 21, 2011 @ 8:32 am PST
|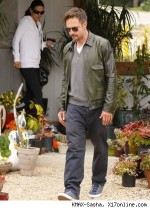 It looks like David Arquette and Courtney Cox have some taken time to stop and smell the roses.
The separated couple was spotted on Saturday shopping at Malibu flower mart, reports Radar Online.
Following their separation in October, Arquette took a party-boy spin, which ultimately led to his self-check in at Betty Ford.
"I don't know what will happen, but this is not like we're getting divorced.
Read More

'Mad Men' Star, Former Playboy Bunny Could Play Anna Nicole Smith
September 18, 2012 @ 1:44 pm PST
|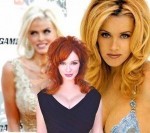 Who would you pick to play the late Anna Nicole Smith: celebrated "Mad Men" star Christina Hendricks, whose curvy shape is a ringer for Smith's own Playmate of the Year form? Or Jenny McCarthy, who was Playmate of the Year a year after Smith and knew her as a contemporary? Both are reportedly in line to play her in an upcoming Lifetime original movie.
Read More

David Arquette is Well Enough After Frightening Car Crash to Make Charlie Sheen Jokes
March 05, 2011 @ 8:39 am PST
|
Earlier today, actor David Arquette gave us all a bit of a shock when he crashed his car into oncoming traffic. According to reports, Arquette was on his way to a party hosted by Kim Kardashian when he swerved to avoid a car that had stopped abruptly in front of him, causing him to run head-on into another car.
TMZ reported on the story early, and stated that Arquette was lying on the ground and bleeding, but after Arquette and the other driver involved in the accident were taken to the hospital, doctors announced that both of them had suffered only mild to moderate injuries.
Read More


Watch Scream 3 Trailer

Scream 3 (2000) - Movie Trailer
|
1:38
Watch Scream 3 Online - Watch online anytime anywhere: Stream, Download, Buy, Rent
Scream 3 is currently available to watch and stream, download, buy, rent on demand at Amazon Prime, Amazon, Vudu, Google Play, FandangoNow, iTunes, YouTube VOD online.