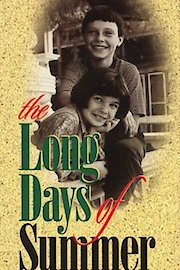 Watch The Long Days of Summer
"A Season of Innocence Shattered by Hatred"
2005
1 hr 15 min
The powerful sequel to When Every Day Was the Fourth of July. During the summer of 1938, Jewish attorney Ed Cooper and his family are faced with bigotry in the community and an increasing awareness of the menace overseas in the form of Adolf Hitler. The talk of Bridgeport centers around the pending rematch between boxing heavyweight champ Joe Lewis and his German challenger.