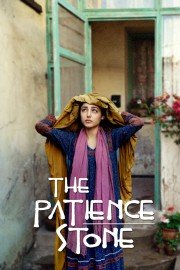 Watch The Patience Stone
"She achieved her independence by telling stories filled with forbidden secrets."
R
2012
1 hr 42 min
64
In 2012, the movie The Patience Stone was released, directed by Atiq Rahimi and based on his own novel. It stars the talented actress Golshifteh Farahani as the main character, alongside Hamid Djavadan and Hassina Burgan. The movie tells the story of an unnamed woman, living during the Civil War in an unspecified country that closely resembles Afghanistan. The woman begins the movie as a bystander to the war, waiting desperately for her husband, who has been injured and is lying unconscious in a room in their small house. The war and its atrocities have left her and her two daughters completely vulnerable, and she is forced to fend for herself in the face of extreme danger. Her husband is a soldier fighting in the war, and she is the only one who can care for him. Despite her fear and distress, she tries to treat his wounds and keep him alive. However, as the days pass, it becomes clear that he will never recover, and she must deal with the idea that he may soon die. As she begins to realize that her husband is no longer going to wake up or serve as a protector, the woman slowly begins to open up to him about her own life and experiences. She tells him about the traumas of her own childhood, and she reveals that, like so many other women in her country, she was forced to marry at a young age, and is now a victim of domestic violence. Her husband never showed her any compassion or tenderness, and she is resentful of him for it. As she continues to confide in him, the woman begins to feel a sense of emotional release. She feels as if she is unburdening herself of everything she has been carrying around for so long, and she starts to realize that she has the power to change her own destiny. She begins to see that she does not have to remain a victim, and that she is capable of finding her own way in the world. Throughout the movie, there are flashbacks to her childhood, highlighting the harsh reality that women face in her country. There is also a recurring theme of the importance of virginity, and how a woman's worth is determined by her sexual purity. One of the most interesting aspects of The Patience Stone is that it is based on a Persian story about a magical stone that can take on an individual's pain and suffering. The woman's husband becomes her own personal patience stone, and she is able to pour out all of her pain and suffering in a cathartic way. The story of the patience stone is also woven into the woman's own story, as she transforms into a patient and steadfast caregiver for her husband. The performances in the movie are truly remarkable, particularly that of Golshifteh Farahani. She is captivating as the woman, and her emotional journey throughout the movie is both subtle and powerful. Hamid Djavadan is also excellent as the husband, particularly in the scenes where he is unable to move or speak. Overall, The Patience Stone is a beautiful, thought-provoking movie that explores some of the darkest corners of human experience. It is a testament to the resilience of women in the face of immense adversity, and it speaks to the power of storytelling as a means of healing. With its strong direction, beautiful cinematography, and incredible performances, it is a movie that is not to be missed.