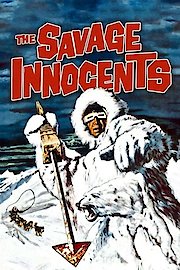 Watch The Savage Innocents
"Savage, sensational drama in this fantastic adventure!"
NR
1961
1 hr 50 min
Inuk is a simple man of the Eskimo peoples who lives in the farthest reaches of the Arctic north with his friends called the Savage Innocents. He knows nothing of the ways of white men and does not understand why they reject so many of the customs he tries to share with them. He meets a fellow man who is also an Eskimo but who has a weapon unlike any he has ever heard of, a rifle. The Eskimo tells him of the white men who sold it to him, but Inuk finds his trouble increases when he meets them.