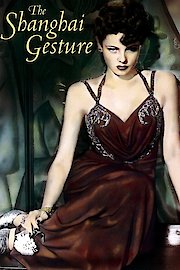 Watch The Shanghai Gesture
"Mystery-lure of the Far East!"
NR
2010
1 hr 40 min
Mother Gin Sling is the owner of a shanghai casino which, despite her bribes, the local authorities have decided the close under pressure from British financier Sir Guy Charteris. Charteris has his own plans for the property.