Watch True Grit
"The strangest trio ever to track a killer"
When Frank Ross is murdered by his hired hand, Tom Chaney, Frank's tomboy teenage daughter, Mattie, is determined to avenge his death. She sets out from Delaney, Arkansas to Fort Smith, Arkansas to hire U.S. Marshall Rooster Cogburn to help her hunt down Chaney. Rooster Cogburn is known for his tough reputation of getting the job done. Mattie says he has "true grit." Rooster is also a one-eyed, pot-bellied, drunken, hard-nosed old Marshall. The two set out and are soon joined by Texas Ranger, LaBoeuf, who is hunting Chaney for killing a Texas Senator.
Chaney has joined up with a band of outlaws headed up by Ned Pepper who is hiding deep in Indian Nation Territory, that became Oklahoma. To make matters more complicated, Chaney's boisterous buddies, Ned Pepper, Quincy, and Moon have no qualms about killing the strong-willed teenager that is causing them trouble.
Mattie is caught by Chaney when she slips down a steep hill and comes face to face with the outlaw. She shoots and wounds him, but Pepper and his gang capture her, causing Cogburn and LaBoeuf to leave without her. Cogburn doubles back and attacks Pepper's gang as LaBoeuf finds Mattie and takes her and Chaney to a safe place.
Cogburn fatally shoots three of the gang members and wounds Pepper. However,not before Pepper shoots Cogburn's horse, leaving Rooster trapped underneath. Pepper is about to finish off the helpless Marshall, when LaBoeuf shoots Pepper from an outcropping and kills him.
When LaBoeuf and Mattie return to Pepper's camp, Chaney comes out from his hiding place and strikes LaBoeuf with a rock, rendering him unconscious. Mattie shoots Chaney in the arm, but the recoil from the gun knocks her into a pit, breaking her arm. Cogburn rides in and kills Pepper, knocking him into the same pit. Mattie is bitten by a rattlesnake and Rooster descends into the pit to rescue her.
|
1969
|
2 hr 8 min
|

/

10
Cast

Studio

Director

Henry Hathaway

Language

English
True Grit News
Will This Generation Embrace Its Own 'Romeo and Juliet?' [VIDEO]
April 15, 2013 @ 12:48 pm PST
|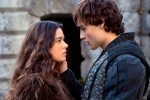 The trailer arrives from a film hoping to become classic to the young, star-crossed lovers of today.
Read More

Hailee Steinfeld Finds Her Romeo: Douglas Booth Cast in 'Romeo and Juliet'
June 23, 2011 @ 3:59 am PST
|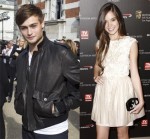 At just 19 years old, newcomer Douglas Booth might seem very young to be playing a Shakespearean role as demanding as Romeo. But believe it or not, Booth is one of the oldest members of the cast. The british actor joins "True Grit" star Hailee Steinfeld in the upcoming adaptation of Shakespeare's "Romeo and Juliet," making him about five years older than the 14-year-old Steinfeld, who is playing his love interest in the film.
Read More

This Generation's 'Romeo and Juliet.' Will It Hit Or Miss?
August 06, 2012 @ 6:42 pm PST
|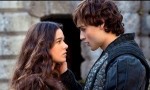 The newest version of Shakespeare's "Romeo and Juliet" features Hailee Steinfeld and Douglas Booth. Will it stack up to the adaptations we already know and love?
Read More

Forsooth! 'True Grit' Star Hailee Steinfeld In Talks To Play Juliet in Shakespeare Adaptation
April 07, 2011 @ 2:47 pm PST
|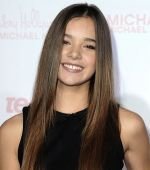 Hailee Steinfeld has already starred in a Coen Brothers movie and been nominated for an Oscar, and she's not even old enough to drive.
The young actress might soon be able to add another career milestone to her resumé.
Rumors are now emerging that Steinfeld is in talks to play Juliet in an upcoming indie adaptation of Romeo and Juliet. Italian director Carlo Carlie is directing the Shakespeare adaptation, and Julian Fellowes (who wrote "The Tourist" and "Gosford Park") adapted the screenplay.
Read More


Watch True Grit Trailer

Stuart Gordon on TRUE GRIT|3:49
Watch True Grit Online - Watch online anytime anywhere: Stream, Download, Buy, Rent
True Grit is currently available to watch and stream, download, buy, rent on demand at Amazon Prime, DIRECTV NOW, Amazon, Vudu, FandangoNow, YouTube VOD, iTunes online.