Watch Vanilla Sky
"Forget everything you know, and open your eyes."
Vanilla Sky is a science fiction film that tells the story of David Aames. David is a wealthy man whose life seems perfect. He can do as he pleases and is surrounded by friends. At a party, he meets a woman named Sofia, with whom he is immediately enamored. He is also casually involved with one of his friends, Julie Gianni. However, when Julie falls in love with David and David rejects her, David's life begins to spiral out of control. Julie crashes her car while David is a passenger, and he is gravely injured.
After the crash, David's face is disfigured, and he begins wearing a mask in public. He despairs over ever being able to woo Sofia, now that he is no longer handsome. He is also attempting to come to terms with the damage he did to Julie. However, Sofia is a caring person, and she begins to fall in love with David, despite his flaws. Everything seems perfect, until David begins seeing odd things and having delusions. David soon realizes that everything is not as it seems and is determined to get to the bottom of the strange things that keep happening to him.
|
2001
|
2 hr 16 min
|

/

10
Cast

Studio

Director

Cameron Crowe

Language

English
Vanilla Sky News
Tom Cruise Teases More Details About 'Top Gun 2'
June 07, 2017 @ 7:51 am PST
|
Read More

New Nintendo 3DS Ad: Sisterly Combat With Penelope & Monica Cruz
August 15, 2012 @ 9:20 am PST
|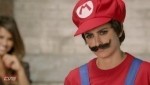 What does Penelope Cruz have to do with a mushroom-munching Italian plumber? It's all in the interest of pushing the Nintendo DS3's "New Super Mario Bros. 2" alongside her equally stunning sister, Monica. Well, that, and a little sisterly combat......with the highest (and silliest) of stakes.
Read More

Sensing A Trend? Penelope Cruz Ditched Tom Cruise Over Scientology
September 07, 2012 @ 1:12 pm PST
|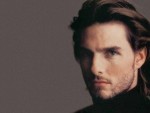 Tom Cruise's beliefs, examined on their own, are hard enough to take seriously. Cruise himself becomes harder and harder to take seriously the more muddy the "rumor" and "truth" behind the Church of Scientology's role in his love life becomes. Penelope Cruz is the latest former love to claim the Church (or more specifically, Cruise's devotion to it) doomed her the "Vanilla Sky" co-stars' relationship to failure.
Read More

Trailer: Cameron Crowe's 'We Bought a Zoo,' Starring Matt Damon and Scarlett Johansson
September 15, 2011 @ 6:21 am PST
|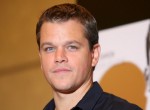 A few years off from feature filmmaking hasn't cooled writer/director Cameron Crowe's heart in the least. His latest effort, "We Bought a Zoo," starring Matt Damon and Scarlett Johansson, looks like it will bring all the trademark magic moments the director has been known for in such films as "Say Anything,""Jerry Maguire," and "Almost Famous."
Read More


Watch Vanilla Sky Trailer

Watch Vanilla Sky Online - Watch online anytime anywhere: Stream, Buy, Rent
Vanilla Sky is currently available to watch and stream, buy, rent on demand at Amazon, Vudu, Google Play, FandangoNow, iTunes, YouTube VOD online.