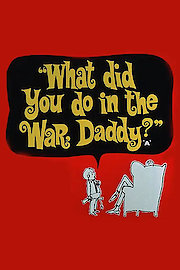 Watch What Did You Do in the War, Daddy
"The screen dares reveal the best kept secrets of world war II !"
NR
1966
2 hr 3 min
In this comedy set in World War Two, a U.S. Infantry company is tasked with capturing a remote Italian village. On arriving at the village they find the villagers in the midst of a celebration. The Italian soldiers are more than willing to surrender peacefully if they are allowed to finish the celebration. The U.S. soldiers are quick to join in the partying, but the U.S. commander does not approve. Both sides conspire to get him drunk and in a compromising position. After that, everything goes smoothly until the Germans arrive.